BLOG  / NEWS. EVENTS. VOICES. CALLS.
7000 HUMANS | news, actions and events to strengthen the social mycelium
Assemblies in INDIA
September 2022 onwards
/ Shelley Sacks
ON THE GROUND ASSEMBLIES
Connecting local and global questions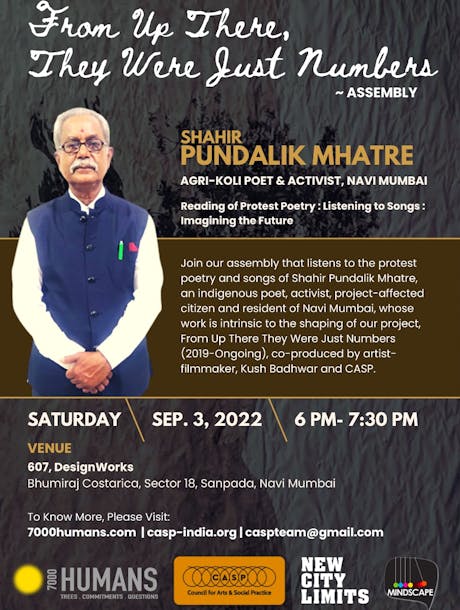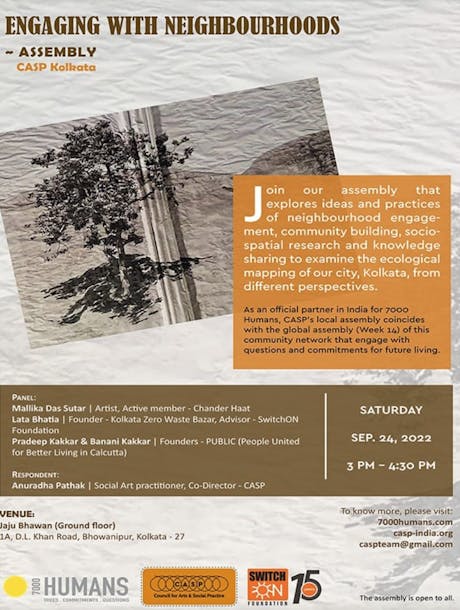 Amrita Gupta and Anuradha Pathak have taken the lead in working with CASP members to enable 7000 HUMANS Assemblies in Mumbai and Kolkata where they have explored the 'question of the week' in relation to local issues and questions.  See https://casp-india.org/7000-humans-casp/
Council for the Arts and Social Practice are the official partners of 7000 HUMANS in India. If you are in Nidia and would like to get involved, please email caspteam@gmail.com
PARTICIPATE IN PHASE 4
October to December 2022
/ Core Team
MAKING SOCIAL HONEY
REGISTER to receive ZOOM LINK for participating in Phase 4 / Making Social Honey and for 7000 HUMANS Newsletter.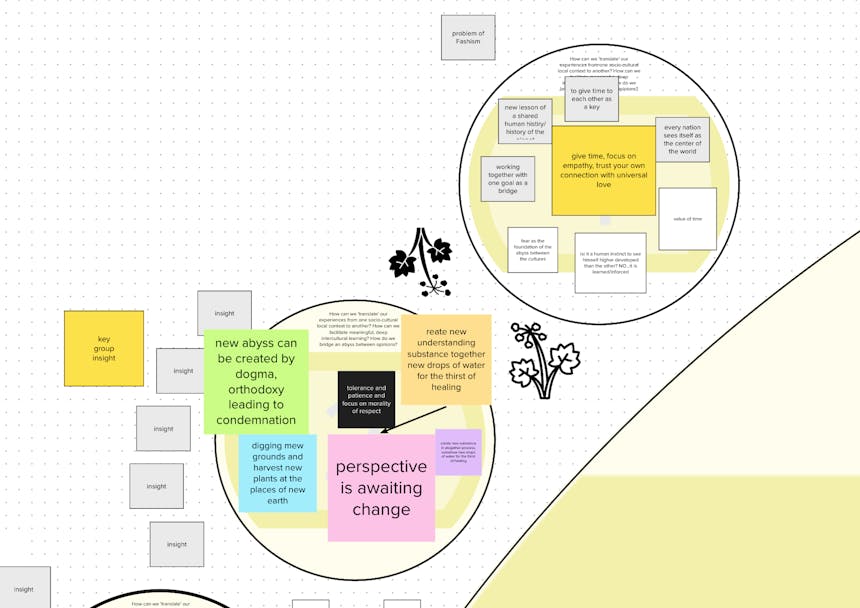 WHAT HAPPENS IN MAKING SOCIAL HONEY- Phase 4
ONLINE FORUMS for INSIGHTS & EMERGENT INITIATIVES 
Between Oct to Dec 2022 there are three scheduled forums. Here all 7000 HUMANS participants are invited to work together to reflect and develop insights in relation to

a. the questions explored so far
b. the process of finding, sharing and working with questions
c. about 7000 HUMANS as a whole
d. consider 7000 HUMANS 2.0 and how the questions worked with will be evolved in ways that overcome Eurocentric bias and language.
29 October 12.00 -19.00 [UTC /BST]
19 November 12.00 -19.00 [UTC /BST]
3 December 12.00 -19.00 [UTC /BST]

See Social Honey page for the 3 online forums.
Assemblies in JAPANESE
Participate in 7000 HUMANS in Japanese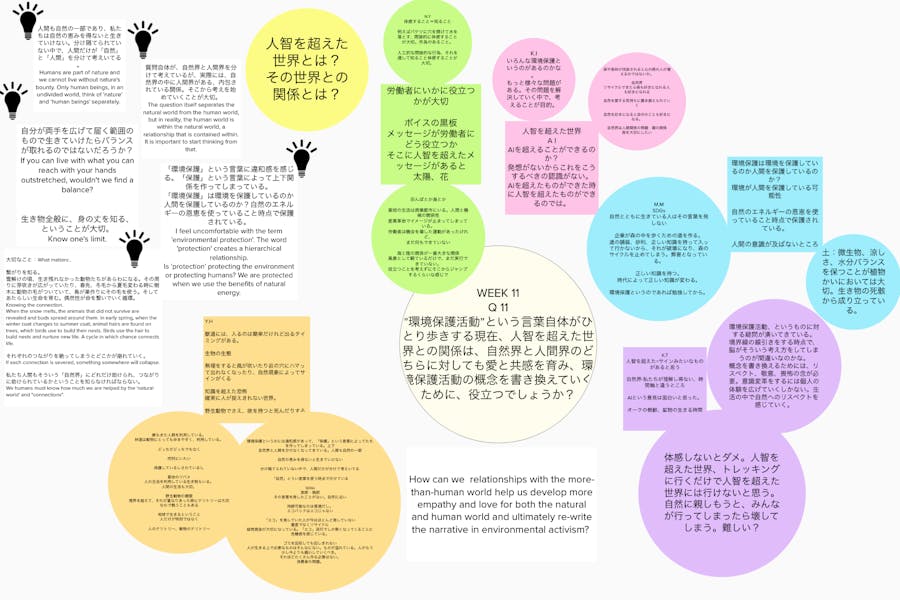 For more information contact
Kyoko Taniyama kyoko@7000humans.com
KASSEL Assemblies in documenta 15
REGISTER to receive ZOOM LINK for participating in Phase 4 / Making Social Honey and for 7000 HUMANS Newsletter.
SEE BLOG for News and Events.
GLOBAL ONLINE ASSEMBLIES for 'working with questions' are free and open to all. They take place every Saturday, for 14 weeks, until 24 September. They're scheduled at alternating times to enable participation from all time zones. Dates and times are available here. REGISTER Zooms links for the online Global Assemblies will be on your LOGIN DASHBOARD.

14 Assemblies took place in the ZUKUNFTSDORF22 in German throughout documenta 15 from 26 June to 25 September, parallel to the 14 weeks of online global assemblies. These assemblies were hosted by members the Gemeinwohl Ökonomie [Economy of the Common Good] and the Social Sculpture Lab [Kassel chapter].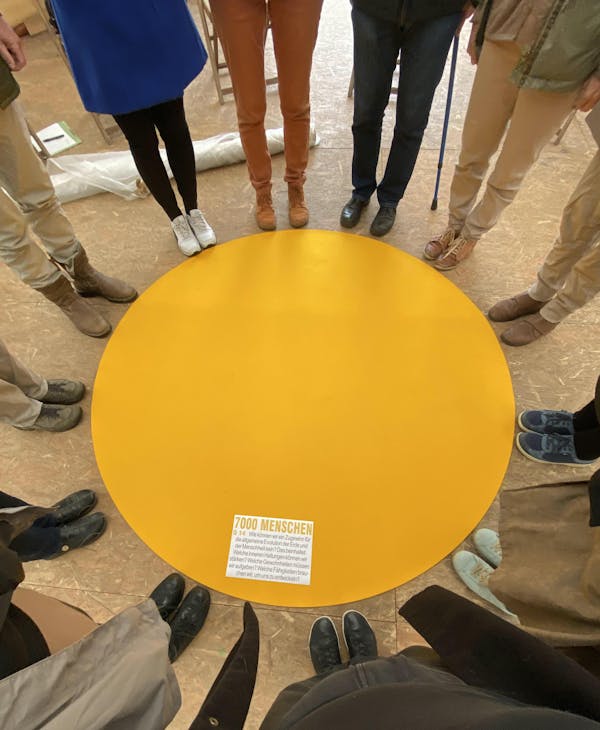 14 QUESTIONS on POSTER
Poster for Global and Local Assemblies
Get PDF for PRINTING in the MEDIA section as an A1, A2, and A3. PDF is editable for other languages.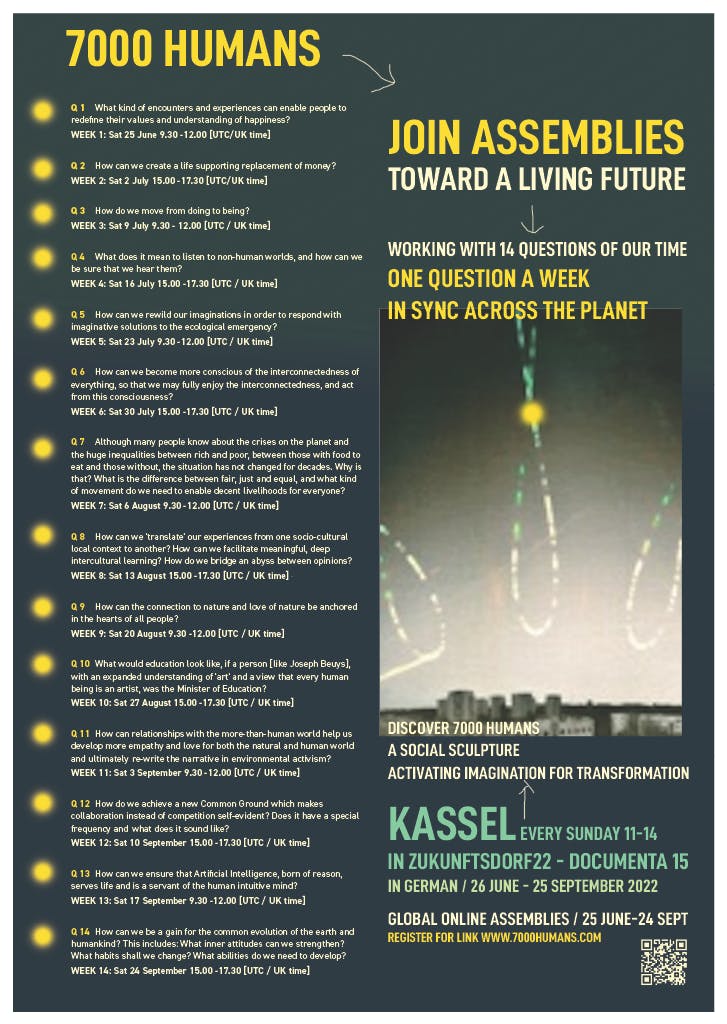 7000 OAKS > 7000 HUMANS
2 May 2022
/ Dr. Susanne Völker, Head of Cultural Department, City of Kassel, Germany
Why I, as Head of Culture in Kassel, am involved with 7000 HUMANS
Culture in most cases aims to bring people together and to facilitate exchange between its creators and its recipients. The initiative '7000 HUMANS' utilizes this approach to incorporate arts, politics, ecology, economy and social practices to initiate a new, world-spanning dialogue about the future of mankind and our planet alike. 
Developed by renowned social sculpture practitioner Shelly Sacks and Ulrike Oemisch, permaculture trainer, citizens' assemblies and co-creation enabler, in the context of like-minded events such as the Earth Forum, University of Trees and the Kassel21 Social Sculpture Lab, the project ultimately wants to establish both a new individual and collective consciousness.

To achieve this goal, it is essential to establish a more empathy-based relationship between humans and their environment as well. What is compelling about 7000 HUMANS is that it does this by using an approach and methods directly related to Joseph Beuys' 7000 OAKS, which the artist created for the documenta 7 in Kassel in 1982. This ground-breaking social sculpture highlights the importance of invisible materials such as imagination, love and will for creating a new and sustainable inter-human and human-nature relationship.

Judging by the enormous tasks we face right now as a global community, exemplified by the war in Ukraine and the rapid climate change, we urgently need this new kind of inclusive dialogue. This is why I have supported this project from day one as a board member of the global Social Sculpture Lab e.V. and continue to do so: to contribute to an effort which aims at promoting awareness, empathy, tolerance and new forms of dialogue. In Kassel, as the host city of the documenta exhibition every five years, we know about the positive power of culture-driven processes and thus want to encourage as many people to take part in 7000 HUMANS as possible. 
As an initiative of the Social Sculpture Lab e.V. the project is a trusted partner of local cultural agents such as the documenta Archiv and the Neue Galerie and local initiatives such as Essbare Stadt or the ZukunftsDorf22 and Sandershaus. At the same time, it is globally connected with participants and groups in Japan, India, China, New Zealand, across Europe and the Spanish speaking world, for example, who are all contributing to the project. It is also due to this multi-faceted network that we trust this dialogue-based process will develop fertile results we can build on in the future. Even more so, since it is taking take place in the framework of documenta fifteen. This offers vast opportunities for interacting with people from all around the world and consequently renders the outlook for 7000 HUMANS even more positive. This is why it is also such a fitting project to celebrate the 40th anniversary of the 7000 OAKS in Kassel and I am very much looking forward to taking part personally in the 7000 HUMANS initiative.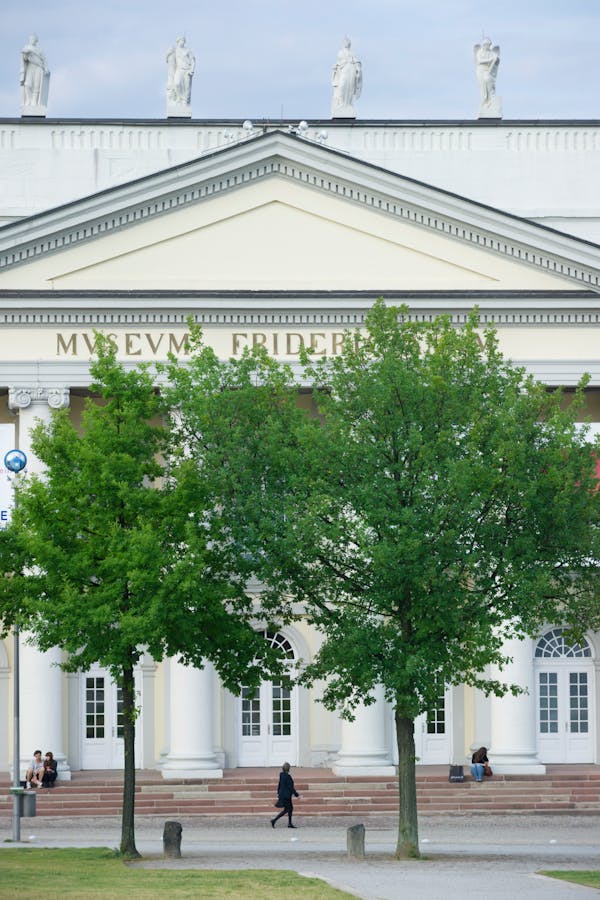 LOCAL ASSEMBLIES in KASSEL
28 April 2022
/ Shelley Sacks
7000 HUMANS at ZUKUNFTSDORF22 for documenta 15
Kassel is one of the places where public 7000 HUMANS local assemblies for working with questions take place: on the ground in Kassel from mid-June to late September 2022. They are hosted by ZUKUNFTSDORF22 within the framework of the documenta 15.

They take place in German every Sunday for 14 weeks from 11.00 -14.00 hours [CET] from mid June to late September.

The online global assemblies take place every Saturday from mid June to late September 2022. [See times and dates]. All 7000 HUMANS participants and partners are welcome to participate.  To facilitate sharing across many language cultures they are taking place in English. Most of the time will be in small breakout groups. People can speak in their first language and translate themselves into English.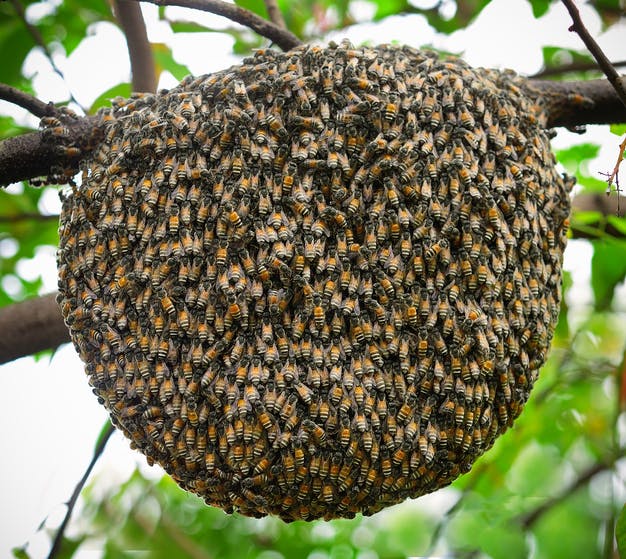 7000 HUMANS - Chinese Language Network
19 April 2022
/ Shelley Sacks
Nanjing Peace Forum - new partners in China
Today 7000 HUMANS went live on the Nanjing Peace Forum network. We look forward to working together with the Forum and inspired members like Qing Zhu, who is also part of the 7000 HUMANS Chinese language group and who has enabled this partnership.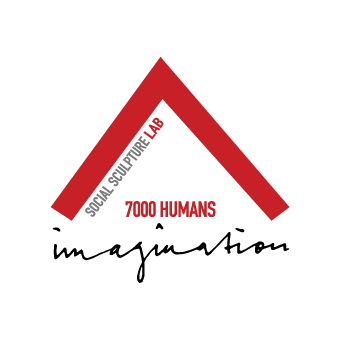 WARMTH BODY shining in the cold mountains
6 April 2022
/ Shelley Sacks
One 'sun' becomes two 'suns' or more on the 7000 HUMANS MAP
Zoom right in on slightly brighter suns. There are sometimes two, or even more, individual human suns near each other.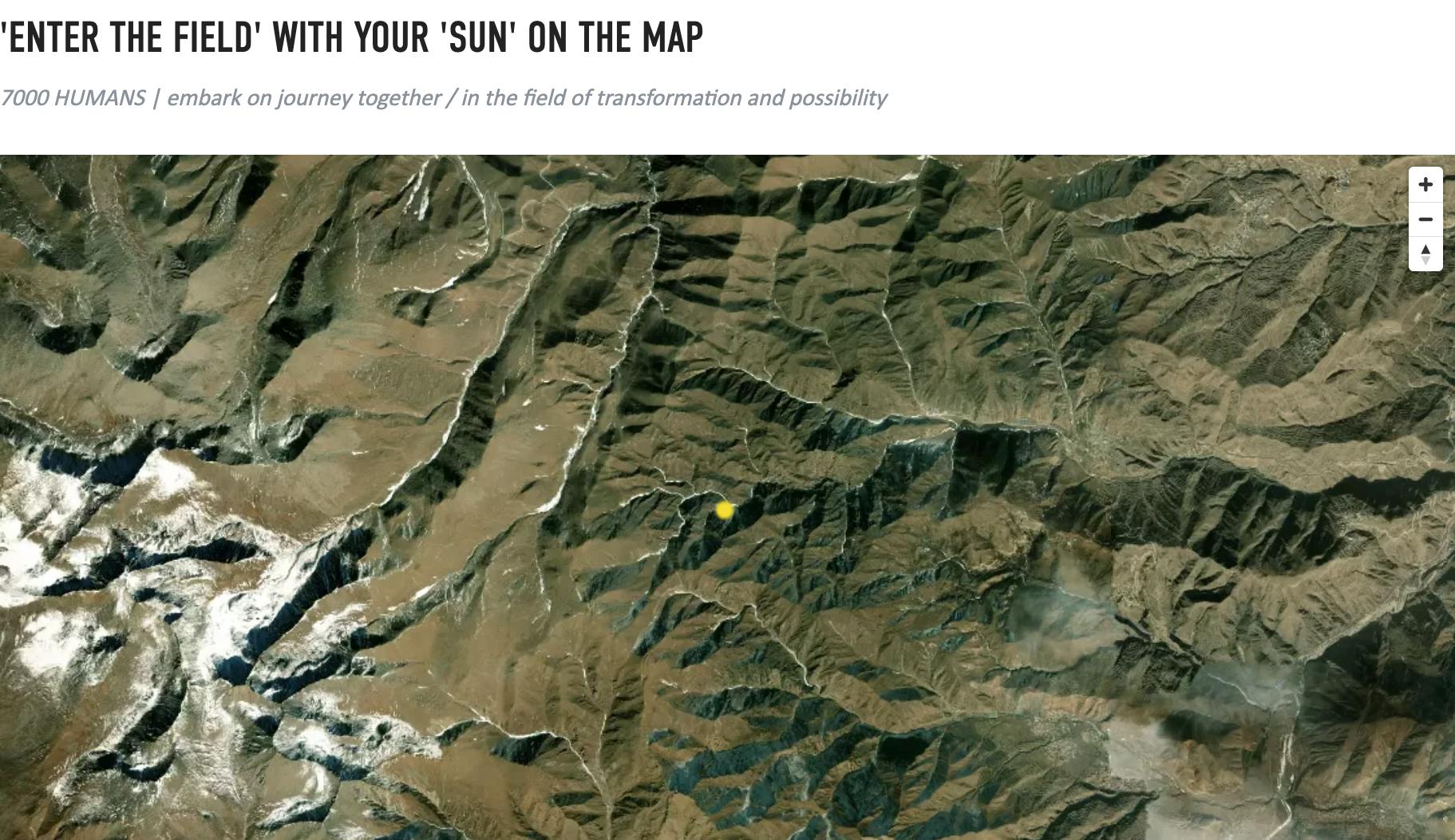 As the suns appearing in Tokyo, Ecuador, Papua New Guinea, Ireland, New Zealand, Taiwan, China, India, Colombia, USA, UK, Holland, and more places on the planet, begin to create a glow, they give a sense of the strength and energy sphere on the planet. This 'humanosphere' is expanded and deepened as humans make loving and active commitments and undertake connective actions that contribute to shaping a living future of interconnectedness.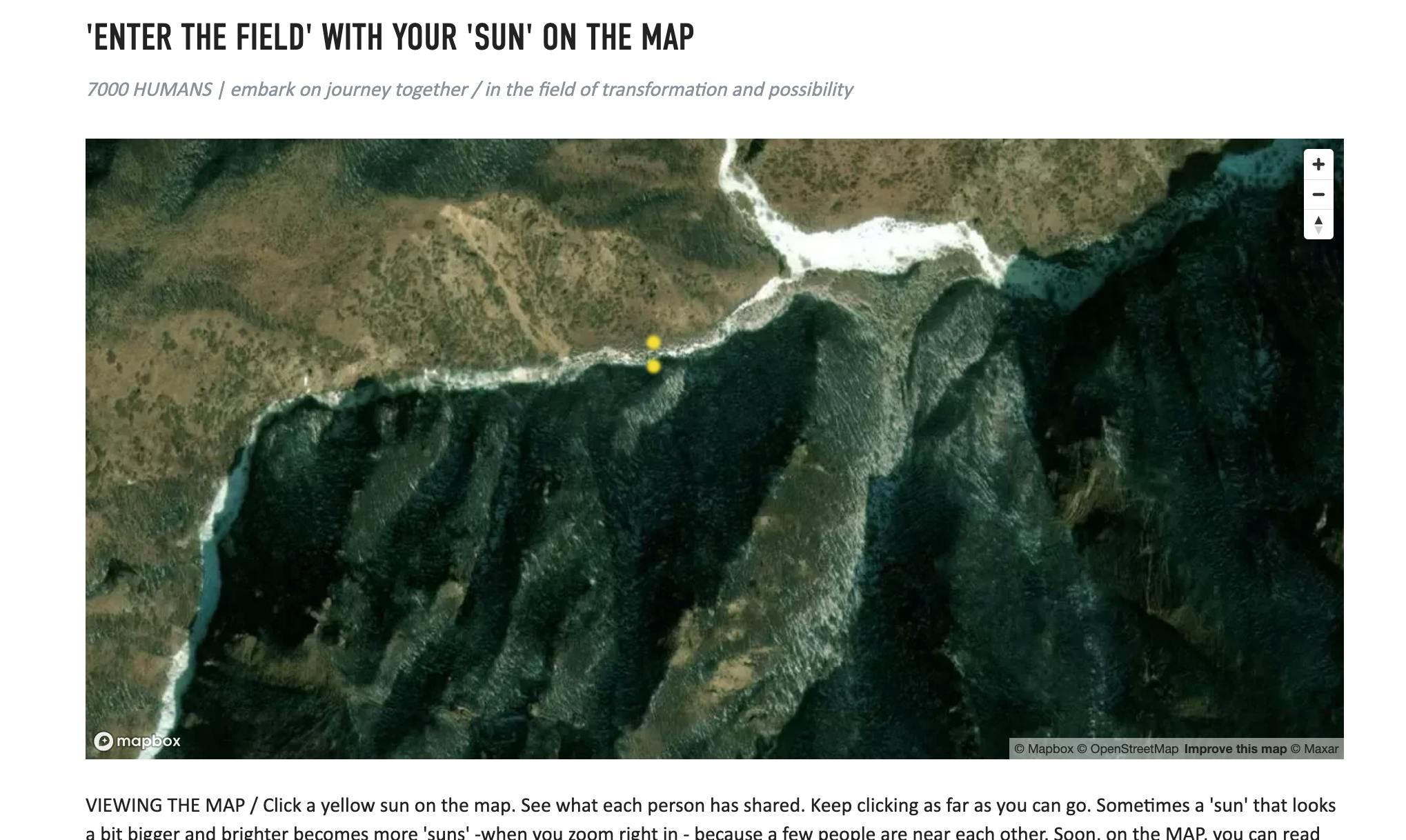 VIEW THE QUESTIONS COMING IN!
Everyone can view all the questions coming in, on a big digital board.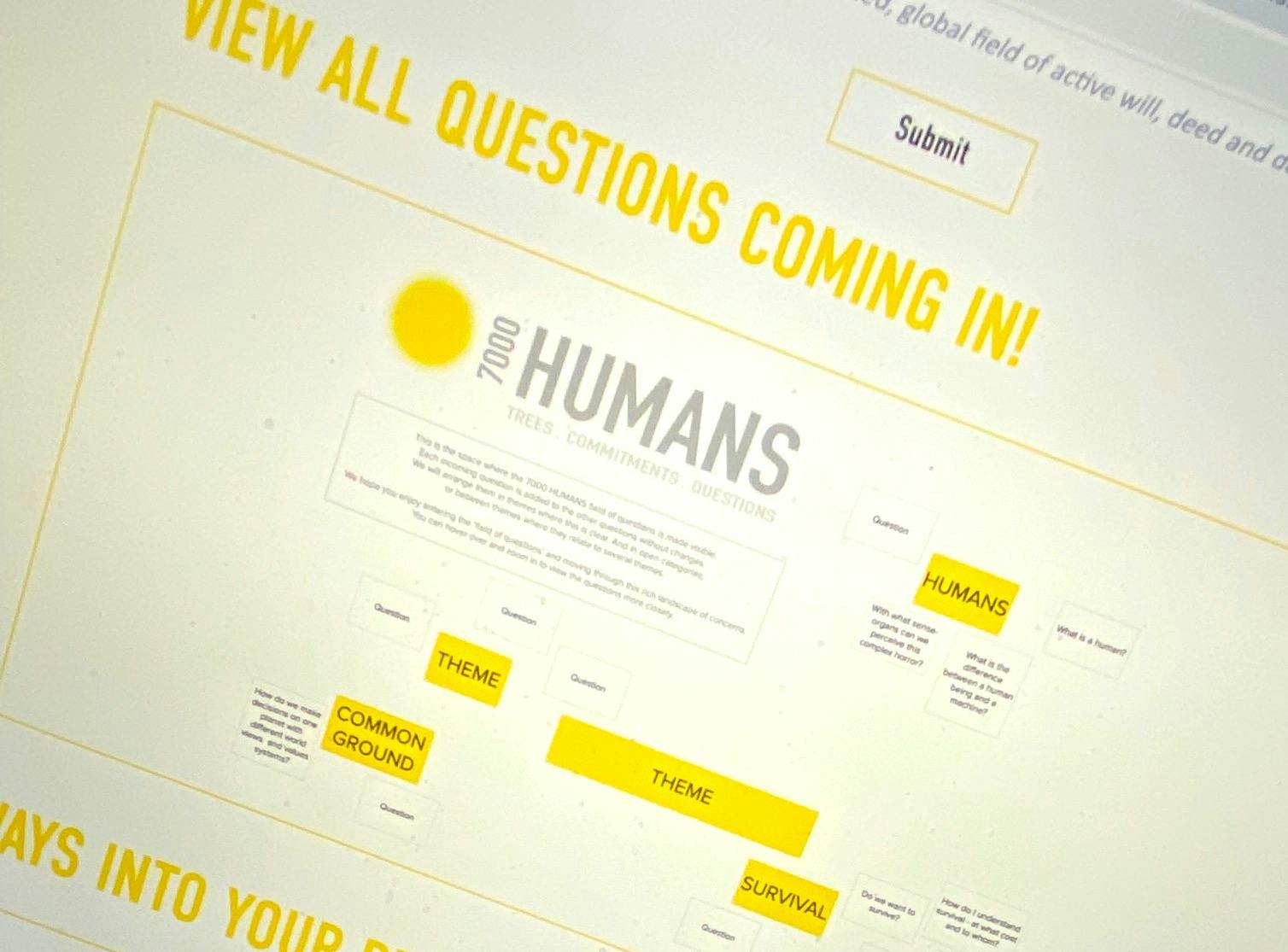 The questions are being grouped into themes, and placed between themes when they relate to more than one theme. We are not editing them in any way. Only sharing and grouping them. Participate in 7000 HUMANS if you want your question to be included.
7000 OAKS - 7000 HUMANS
17 March 2022
/ Social Sculpture Lab
7000 HUMANS working with the spirit of Beuys' 7000 Oaks.
On the 40th Anniversary of Beuys' inspirational tree planting initiative, we join the City of Kassel in honouring this social sculpture project that has inspired so many projects around the world. READ MORE here about the connection between 7000 HUMANS and 7000 OAKS. Here is the 'birth-chart' of 7000 HUMANS from the 21 December solstice, 2021. 7000 HUMANS is one of the City's anniversary projects. READ MORE [German] [English] about the recent planting on the 7000th Oak by the Head of Culture, Dr. Susanne Völker, in Kassel.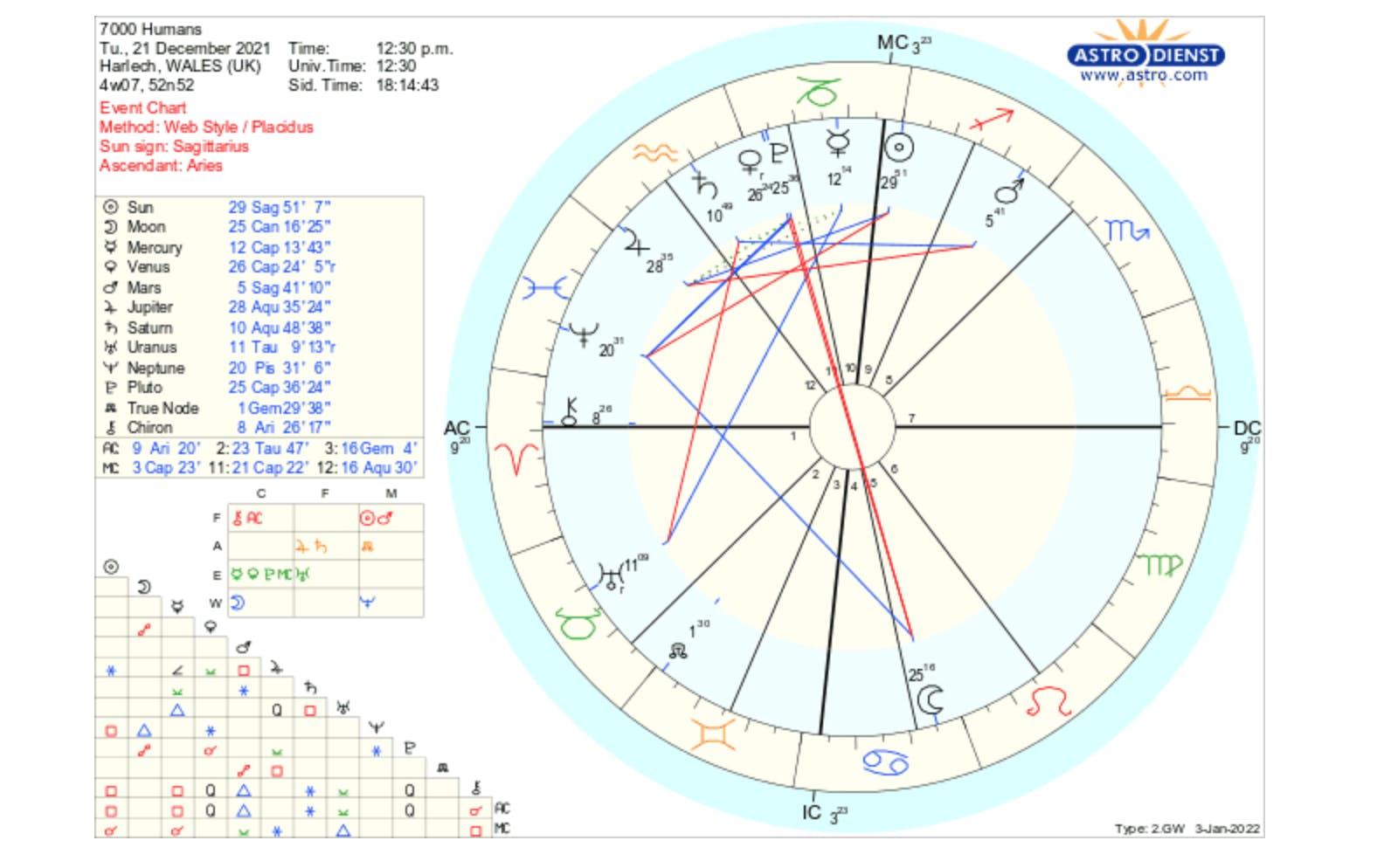 7000 HUMANS grew out of the Kassel21-Social Sculpture Lab curated by Shelley Sacks for the documenta Archive and the Neue Galerie, Kassel.
ANALEMMA - Infinity Symbol in the Sky
19 February 2022
/ Shelley Sacks
This astonishing form is real. We just don't see it!
READ MORE about the form created by the sun's path through the sky, and about the solargraphy method and the astronomers that make this visible.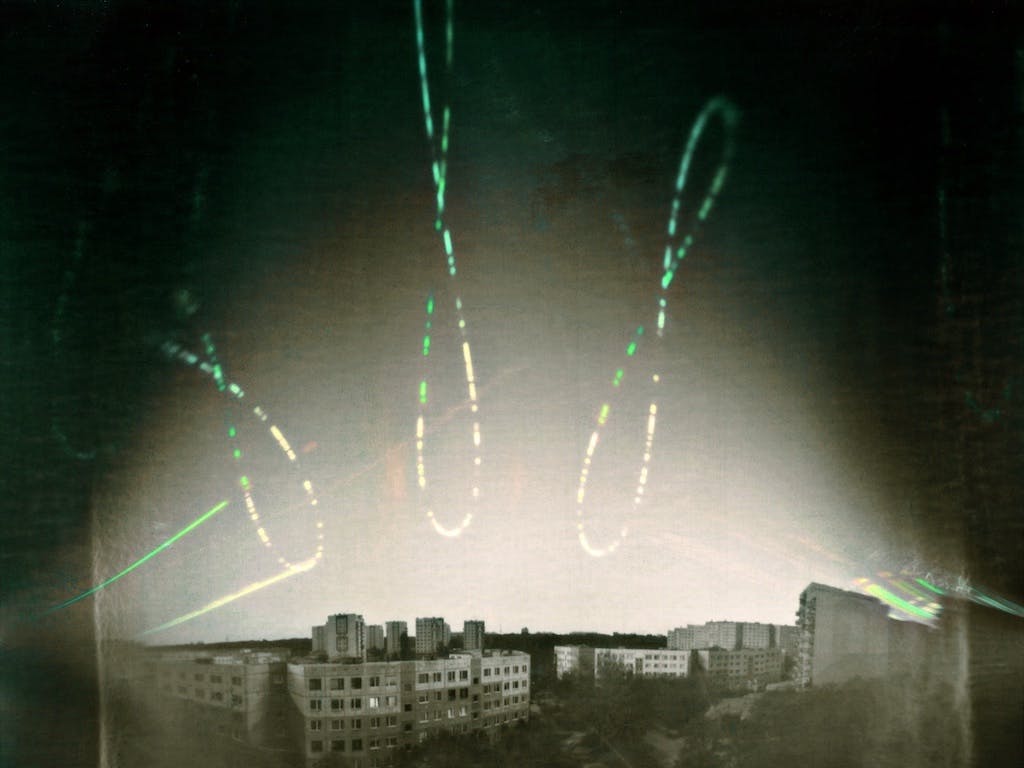 Is 7000 HUMANS just for social artists and activists?
14 Feb 2022
/ Shelley Sacks
7000 HUMANS is for everyone...
who is committed to creating an interconnected, humane, anti-racist, non-exploitative and ecologically healthy future.

7000 HUMANS also builds on one of Joseph Beuys' key social sculpture ideas that 'Every Human Being Is An Artist' working with the 'invisible materials' of 'speech, discussion and thought' to create new social forms, and called upon to re-shape the conditions that shape our lives!

Some people describe shaping such new forms as' creating new stories' or 'new narratives'. 7000 HUMANS tries to multiply and strengthen the opportunities for the emergence and sharing of such new narratives.
In this 7000 HUMANS global social sculpture arena one of the main invisible materials we work with is questions! Another invisible material is the will.
You can read more about these ideas in THE FIELD on this website, in the GLOSSARY about 'The Connective Practice Approach' and in Shelley Sacks's 'Letter to Joseph Beuys' on the Social Sculpture Lab website. www.socialsculpturelab.com
VIEWS OF SURVIVAL
11 February 2022
/ Shelley Sacks
VIEWS OF SURVIVAL explorations gave birth to 7000 HUMANS
7000 HUMANS has a lots to do with perspectives on 'what is needed to survive?' This was a key question that the VIEWS OF SURVIVAL series of seminar-conversations in the Kassel21-Social Sculpture Lab raised.

7000 HUMANS was born when Ulrike Oemisch invited Shelley Sacks to consider what comes after and works with the energy field created by Joseph Beuys' 7000 Oaks - the social sculpture project that has energised Kassel and inspired many projects around the world. The 7000 HUMANS - and WARMTH-BODY image was then shared publicly in the PROPOSAL WEEK in the Kassel21-Social Sculpture Lab, and has been developing since this first presentation on the 24 September 2021 Equinox.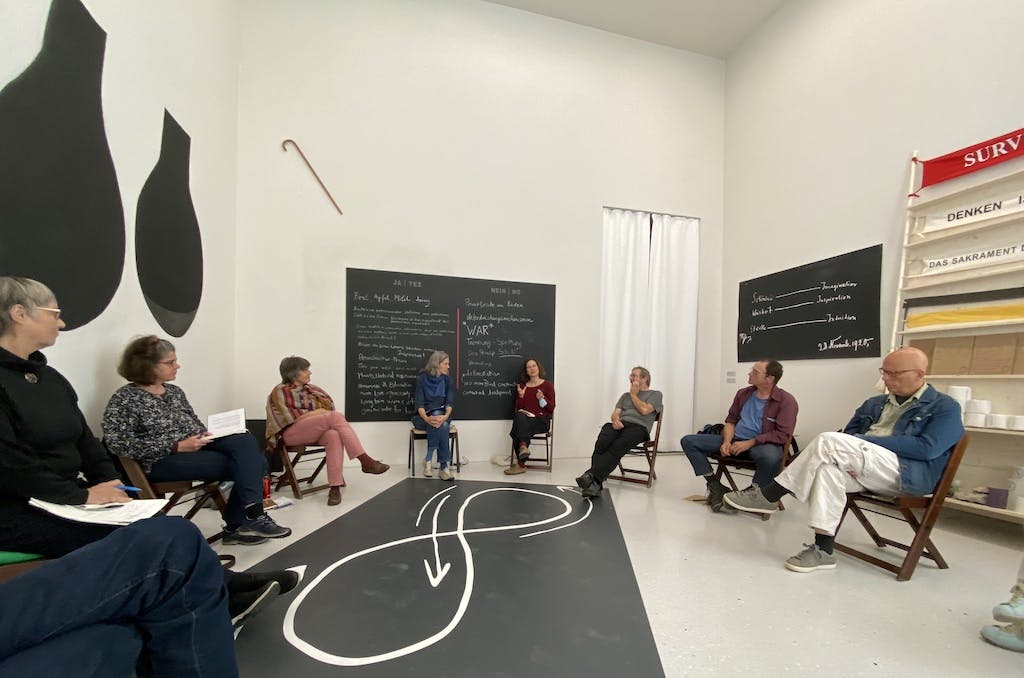 7000 HUMANS in the field of transformation
09.02.2022
/ Shelley Sacks
Welcome to the 7000 HUMANS field!
It is wonderful that you want to contribute to co-creating this 'Field of Commitment'; to working with questions in local and global assemblies, and to the initiatives that can grow from them.

7000 HUMANS is part of the great movement in which the negative social mycelium - we could call it the military-industrial mycelium - is increasingly being exposed for its multitude of destructions and its bankruptcy. It is a period in which indigenous communities and cultures have been at the frontline of the struggle to protect the planet and create and strengthen the positive social mycelium -needed to shape a living future. 
It is a period in which our human ability-to-take-notice of the questions, our ability-to-respond, and the determination to move beyond prejudice, racism and separatism is increasing. The initiatives big and small that you share in the 7000 HUMANS is part of the great transformations and turnings, now taking place in the Year of the Tiger! 
7000 HUMANS grew out of the connective practices and reflections in the Kassel21-Social Sculpture Lab, hosted by the documenta Archiv, the Neue Galerie, Kassel, and the Kulturamt of the City of Kassel -as their contribution to the BEUYS centenary celebrations.